Looking for something delicious to eat on your vacation in Indian Shores, Florida?  We have got a list of our favorites below for you to enjoy (and make sure to stay with us at Sunburst Inn, while you visit, too!)

Savory Restaurant
Savory Restaurant is owned and operated by the Lagoudakis family 
who have been working in the restaurant industry since 1974.  ​
Savory opened its doors in March 2006.  
They have a delicious, versatile menu using fresh ingredients and feature 
many custom house-made items.  They take great pride in serving the 
highest quality products to their customers.

They are extremely grateful for the opportunity to be of service to their customers and the community.  They strive to provide unsurpassed exceptional service, with a joyful heart.  The restaurant is casual and comfortable, warm and family-
friendly.  So come in and savor the experience for yourself.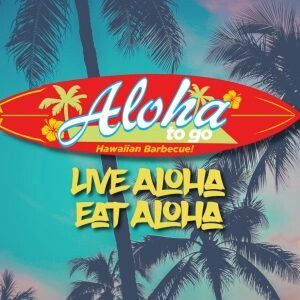 Aloha To Go
As a native of Hawaii, Jen sailed into Tampa Bay with her husband via US Coast Guard orders. Although Jen's background is in education, her entrepreneurial spirit led her to the food industry.  Jen started Aloha To Go out of a food truck, and to this day, is one of only a few women in the area that owns and operates her own truck!  Go Jen!
Due to the overwhelming response to Jen's onolicious Hawaiian BBQ, she decided to take the next step and opened up a restaurant in Indian Shores, FL.  In 2019 Jen opened a new location in Seminole, Florida.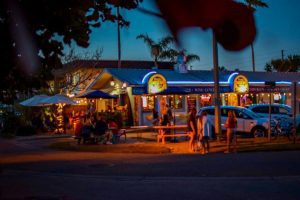 Broke N Bored Grill, Redington Shores
Honest food from scratch!  You'll see recycled silverware, local ingredients & environmentally conscious packaging, as well as culinary students learning their way in the kitchen.  A 10+ year local with roots in the Midwest and experienced in the hospitality business for over 20 years.   They look forward to having you in and thank you for supporting local!

Coco Wood Grill
Just minutes from the beach in Redington Shores, Coco Wood Grill has brought a vision unlike any other to the area, transforming a former restaurant and renovated with unexpected, sophisticated nautical touches and a renowned dining destination.
With husband and wife at the helm, Coco Wood Grill embraces the idea of gastro-classic dining, elevated to new heights via modern techniques and a heartfelt commitment to quality.  Locals and tourists alike make their way to the waterfront oasis to indulge in signature-inspired dishes in a fun, family-oriented, casual atmosphere.