We know our guests love all the local food in Indian Rocks Beach, so we wanted to share a list our some of our favorite local dining spots with you.
Offer indoor and outdoor dining options, as well as takeout and delivery (delivery not yet available in SPB). SLYCE is also a great spot to watch your favorite sports and catch all the big games. And if live music is what you're into, they have got you covered there as well.
SLYCE is an active member of our local communities, proudly supporting several charitable nonprofits along with our own community initiatives that we hold so near and dear to our hearts. They truly believe that when we all do a little, BIG THINGS can be accomplished….and at Sunburst Inn, we believe this too!
311 Gulf Blvd.
Indian Rocks Beach, Fl 33785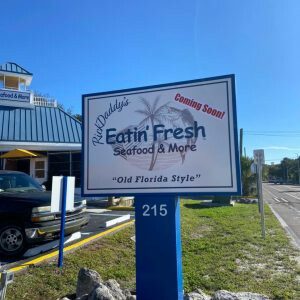 Rick's has a great selection of the most popular domestic beers along with a choice of local crafts as well! Wine lover? You're in for a treat! They are offering some of the best by-the-glass or bottle selections to pair with our menu items!
Enjoy Old Florida Style right here on IRB across from the Gulf of Mexico! Step inside and savor the experience!
Located directly on the Gulf of Mexico, enjoy beautiful sunsets while sitting on their tiki deck overlooking the beach.
Crabby Bill & Dolores always believed in family, and good seafood at reasonable prices served in a friendly atmosphere.  They still continue this tradition today as they always look for great quality products, they can affordably serve to their guests, that will put a smile on their faces and not upset their wallets either.
Crabby Bill's menu as much locally caught Florida seafood, meat, and other products as often as they are available. They think it matters to their guests that they support local and they know it matters, and they very proud of their efforts in bringing us the good stuff.
401 Gulf Boulevard
Indian Rocks Beach, FL 33785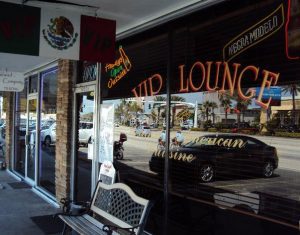 VIP Mexican American Cuisine IRB has a unique array of items on its menu.  They offer some real authentic Mexican dishes, Tex-Mex style dishes, and Traditional American Favorites, and some items are a fantastic blend of influences that nobody else offers.
If you have never been to the VIP, you are definitely in for a new dining experience. They have a very unique set-up, but will make sure to acclimate you immediately and make you feel at home.
213 Gulf Blvd FL, Indian Rocks Beach FL 33785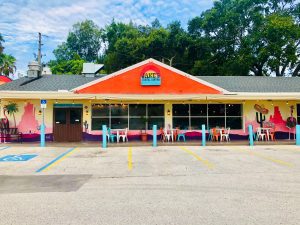 Jake's Coastal Cantina is a quick-service Tex-Mex restaurant offering made-to-order tacos, burritos, nachos, quesadillas, tostadas, bowls, and much more. They are known for fresh ingredients and delicious margaritas. With multiple ways to order and options for pick or delivery, they have all of your hunger needs covered.
Jake's is the kind of place you can go to in your beach cover-up. Nothing fancy. You order at the counter, eat in or take out. The menu is not huge. However, there is something for everyone.
500 1st St, Indian Rocks Beach, FL